Creating wonder and engagement through technological and creative innovation.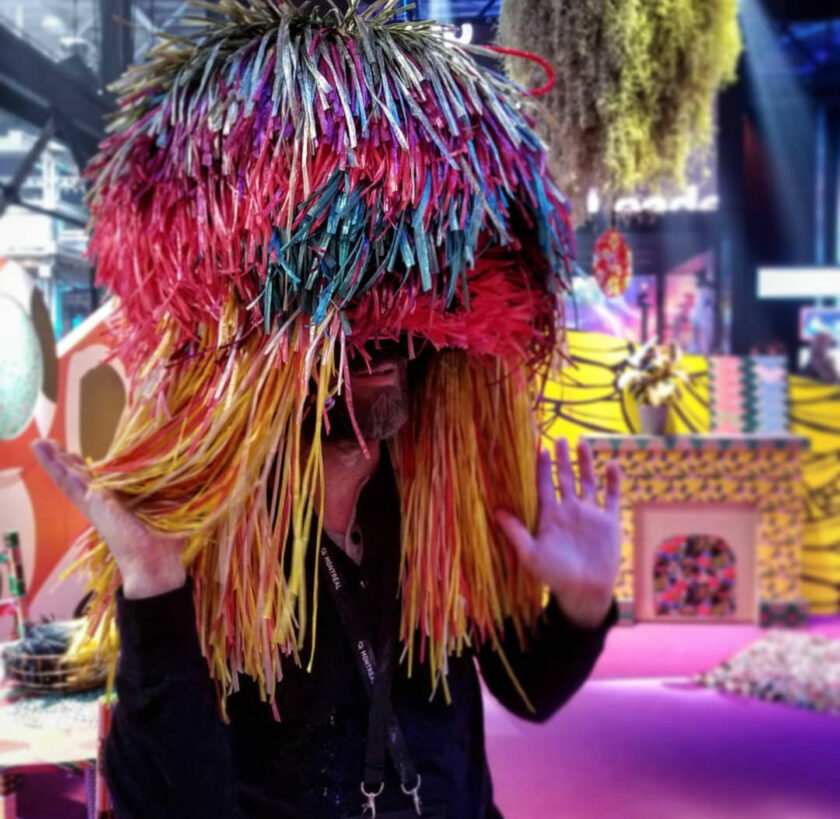 To some, we're
a tech company with a lot of creatives
for others,
a creative shop full of nerds
But whoever's right, our virtual and
real-world experiences create realities
that are engaging and infused with
magic and meaning.
International recognition
Our projects have been featured at major events like the Venice Film Festival and SXSW, on streets and in museums around the world. You may even have experienced them at home.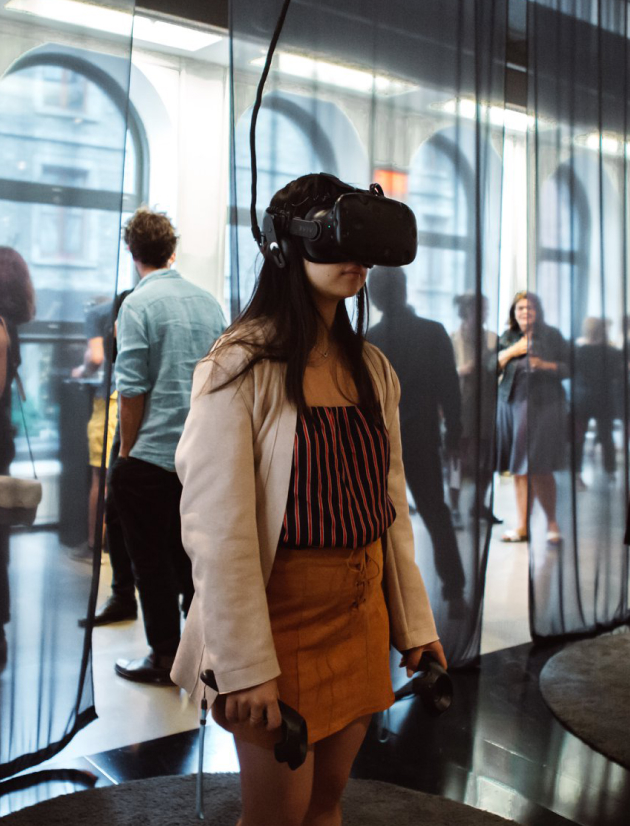 Our method
Even though we define ourselves as creatives who break the status quo, we proudly embrace the same method for each of our projects: we combine methodology and expertise from the worlds of design, research, gaming and cinema to perfect every dimension of our projects.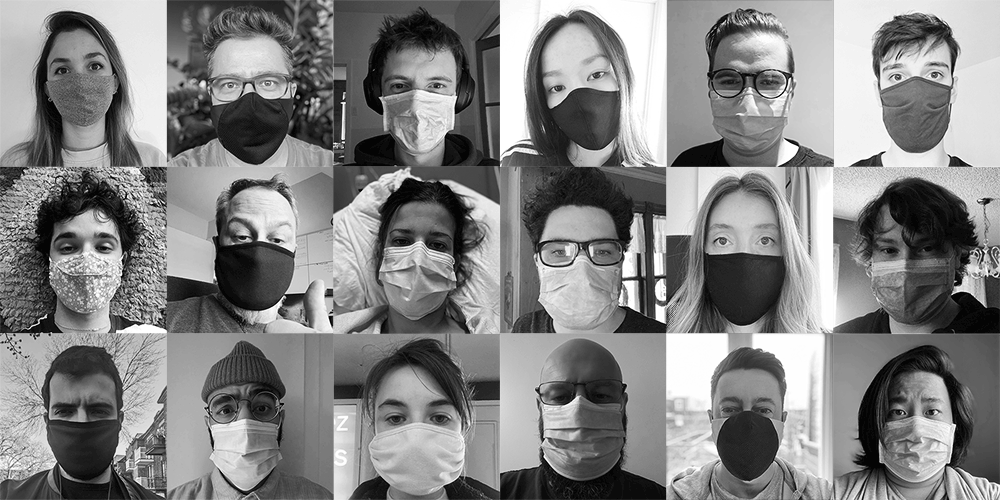 Multiple realities
Each member of our team comes from a distinctly different background. They are directors, producers, tech geeks, designers, artists and coders who fit into any stage of a project, whether that's developing a concept, prototyping an insane idea or executing a production from start to finish.
Collaborators from other worlds
As builders of custom universes, we collaborate with some of the best creators and studios around in order to profit from additional expertise. We regularly bring on board composers, engineers, industrial designers and technology integrators.
Our services
We design and produce interactive and immersive experiences for emerging platforms, combining artistic creation and storytelling with unparalleled technological expertise.
Creative services
Whether starting from scratch or with a clear idea in mind, our creative team will help define, develop and enrich concepts with you.
Art direction, UX and design
Our team of art directors, designers and UX specialists define an experience's creative approach, structure and visual signature.
Interactive scenarios and game design
Our experience directors and writers develop interactive scenarios that define the ways in which a story unfolds and how participants interact and evolve in an immersive experience.
2D and 3D real time animation
Our motion designers and 3D artists are specialized in the creation of real time visuals and animations for the web, virtual and augmented reality or immersive spaces.
We work with the best composers and sound designers specializing in interactive creation from the start of a project.
Technological services
Prototyping, R&D and technological watch
A relentless dedication to research and development in order to translate emerging technologies for our clients. Our ideas are new and our projects are unique. It is often necessary to do research to determine which approaches will be most appropriate to carry out these ideas to fruition. This includes the technological but also platform choices. Sometimes we combine existing technologies, sometimes we have to invent them.
Virtual, augmented and mixed reality
Dpt. has unparalleled expertise in creating interactive experiences in virtual, augmented and mixed reality. We have designed and developed award-winning brand experiences, storytelling projects featured at top film festivals, and documentary and educational experiences for museums all around the world.
This type of interactive content makes it possible to educate or raise awareness for a particular issue while having fun. This content can be found online, in museums, or in the form of mobile applications.
Augmented reality or face filter experiences for Instagram, Facebook, Snapchat or TikTok.
Our artists and coders specialize in creating shaders, real-time special effects and visuals in Unity and Unreal.
Whether it's creating a conversational bot, automatically generating visuals, or recognizing objects in an image, our engineering team works with a variety of machine learning solutions and approaches.
Volumetric capture and performance capture
For several years, we have developed a unique expertise in volumetric capture, whether in photogrammetry for static objects or in videogrammetry for moving characters. Added to this is an expertise in performance capture that allows us to apply human performances and acting to virtual characters.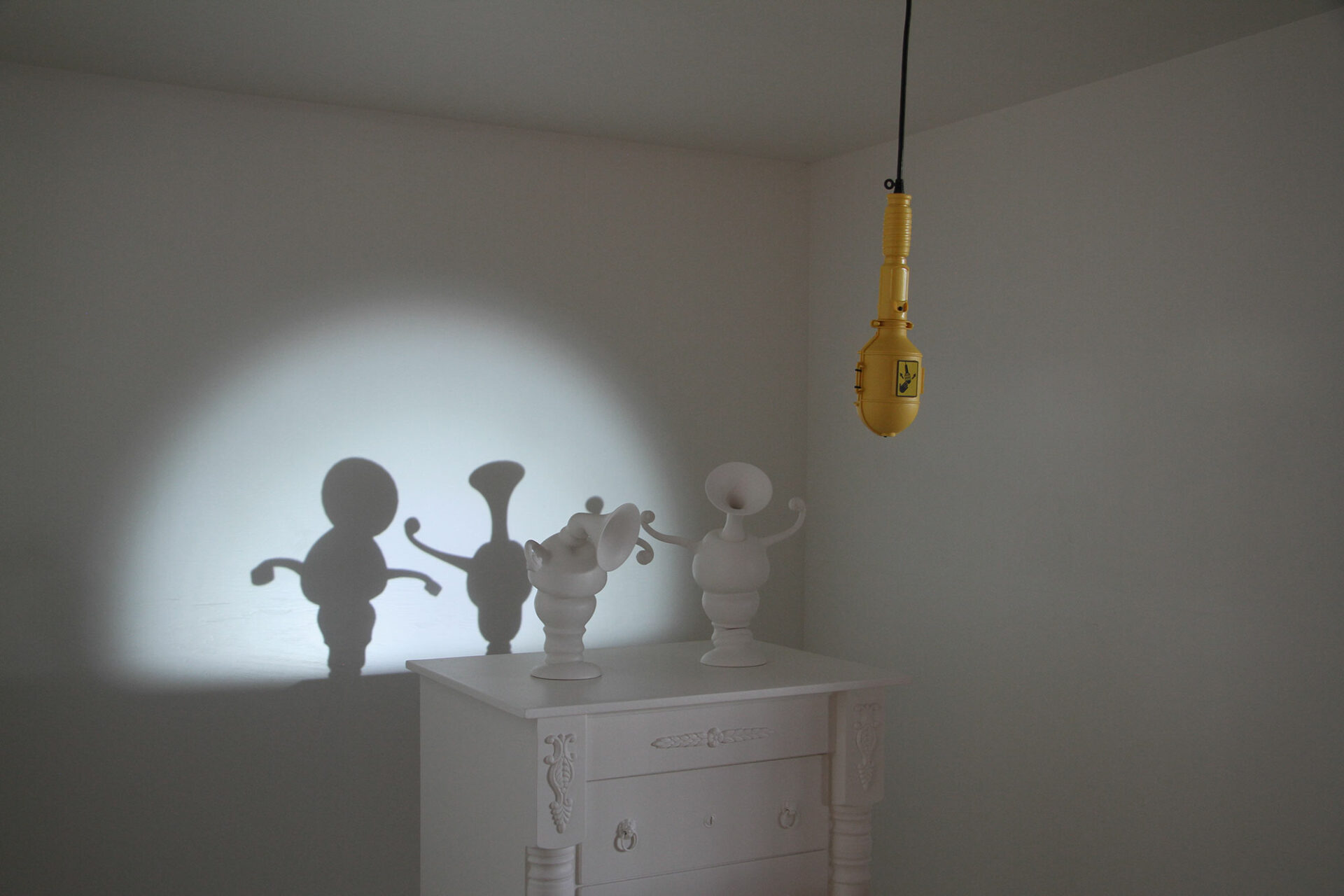 Awards
2021
NUMIX
Best XR experience - immersive
IDEA
Silver / Digital products and experiences
IDEA
Bronze / Digital products and experiences
2020
Gémeaux
Best interactive experience
2019
Gémeaux
Best interactive experience
Ars Electronica
Golden Nica
NUMIX
Best interactive documentary
NUMIX
Best Museum experience
NUMIX
Best international experience
DOK Leipzig
Best interactive experience
2018
World VR Forum
Best journalistic experience
NUMIX
Best immersive production
NUMIX
Best interactive experience
Quand la foule devient cirque
Alliance Média Jeunesse
Best interactive content
VR / Mobile / Installation