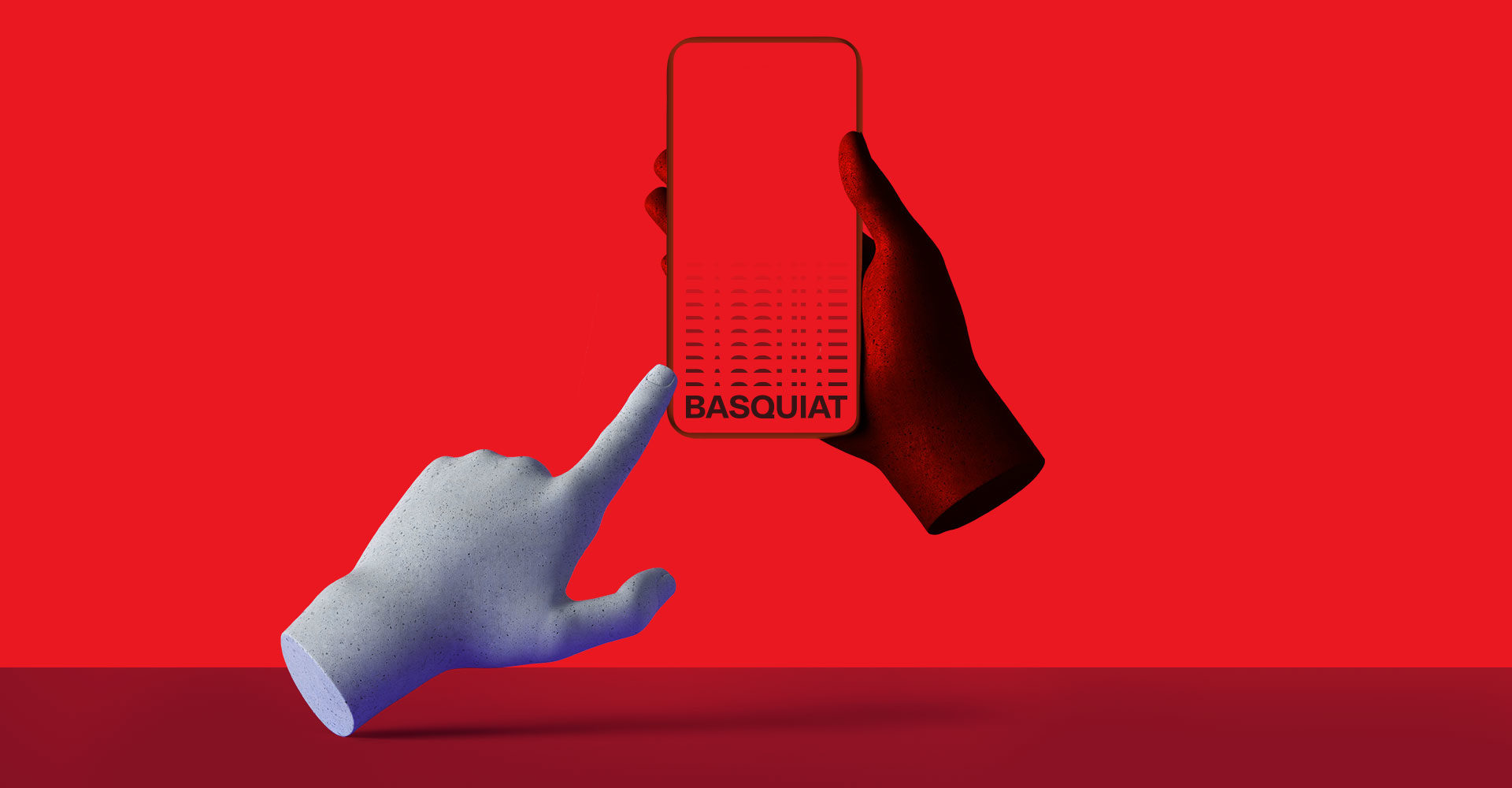 An augmented reality app that amplifies the visitor experience for the "Seeing Loud: Basquiat and Music" exhibition.
Credits
Client: Montreal Museum of Fine Arts
Scenography: GSM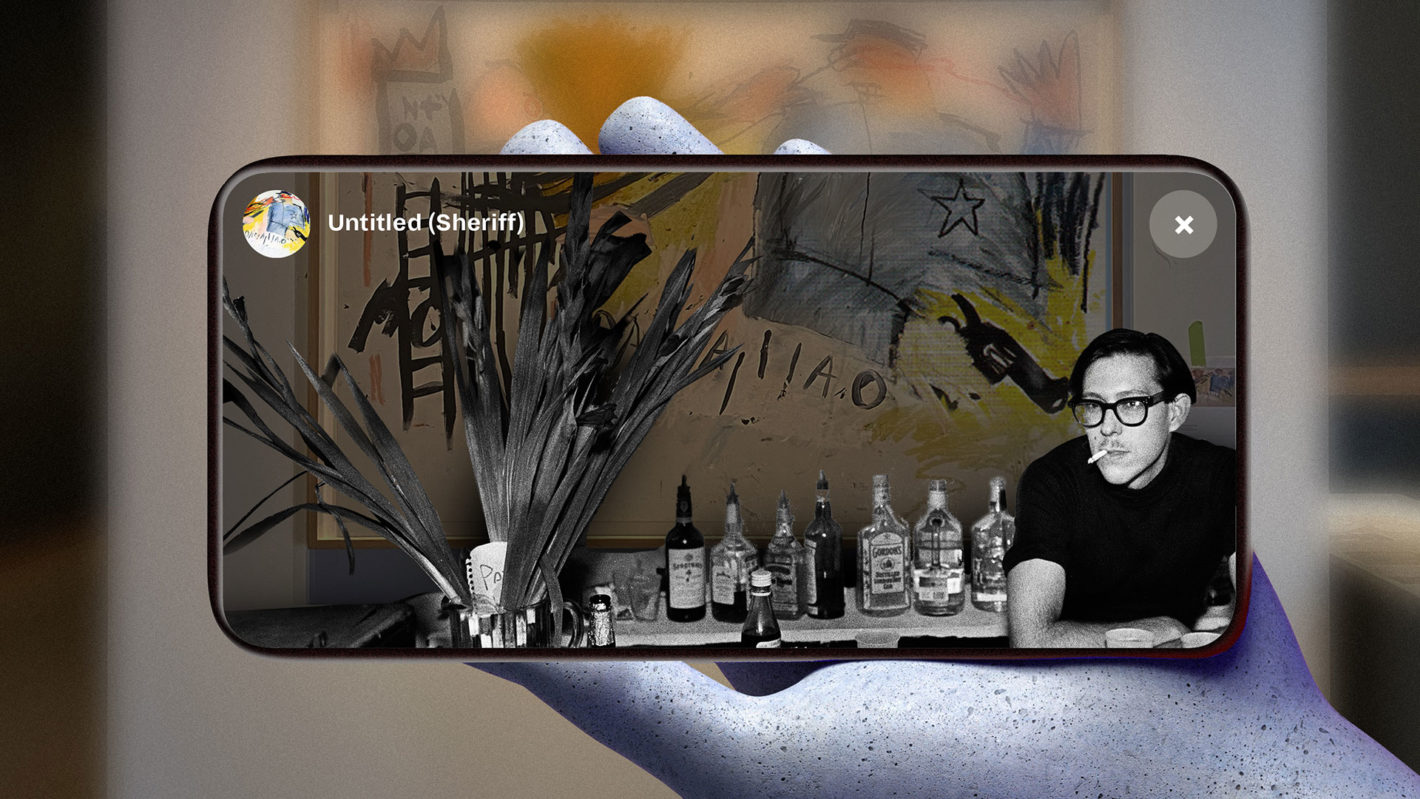 "This first experiment with integrating augmented reality into the exhibition allowed us to push the limits of scenography, breaking down physical boundaries and testing technical limits."
Mary-Dailey Desmarais, chief curator of the MMFA
The app, simply named Basquiat, improves the visitor's journey with interactive and exclusive complementary content on the works and universe of Jean-Michel Basquiat. Equipped with their smartphone and headphones, visitors will dive directly into the original creative context of the works, in 1980s New York.
They discover the artist's musical references, a major influence on Basquiat's work, reconstructions of scenes from the time and can also learn more about the different symbols found in several of his paintings.
Simple and accessible, the app amplifies the visitor experience through dozens of artworks.