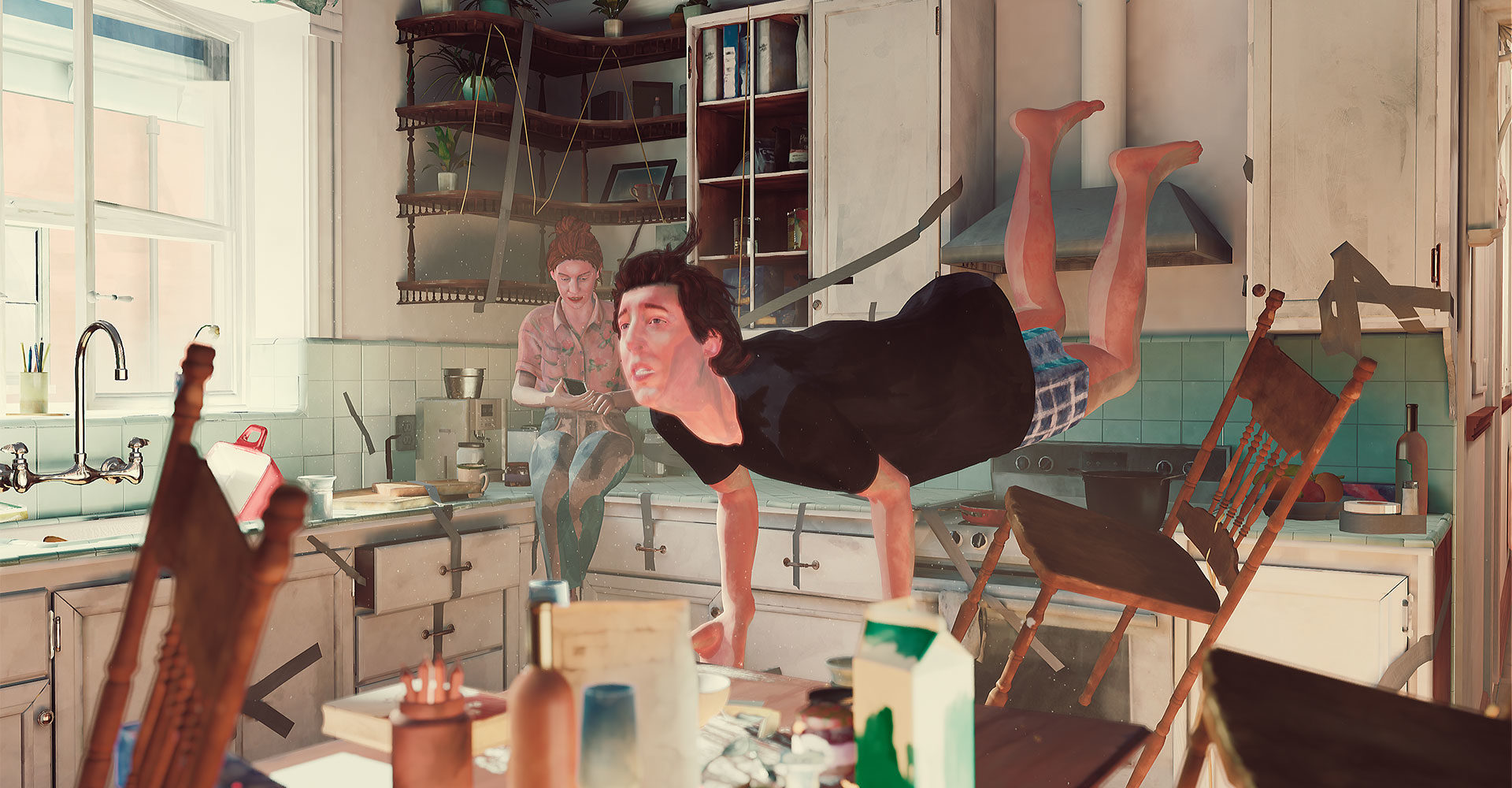 Marco & Polo Go Round is a narrative and cinematic real-time experience in virtual reality.
Credits
Directed by: Benjamin Steiger-Levine
Written by: Benjamin Steiger-Levine & Gregory Kaufman
Produced by: Item 7, Belga Films, Arte
Producers: Audrey Pacard, Paul-E. Audet, Pierre Even, Alain-Gilles Viellevoye
Actors: Léane Labrèche-Dor, Emmanuel Schwartz
Sound design: Cosounders
Motion capture studio: Studio du Château
Additional animation: Zest Studio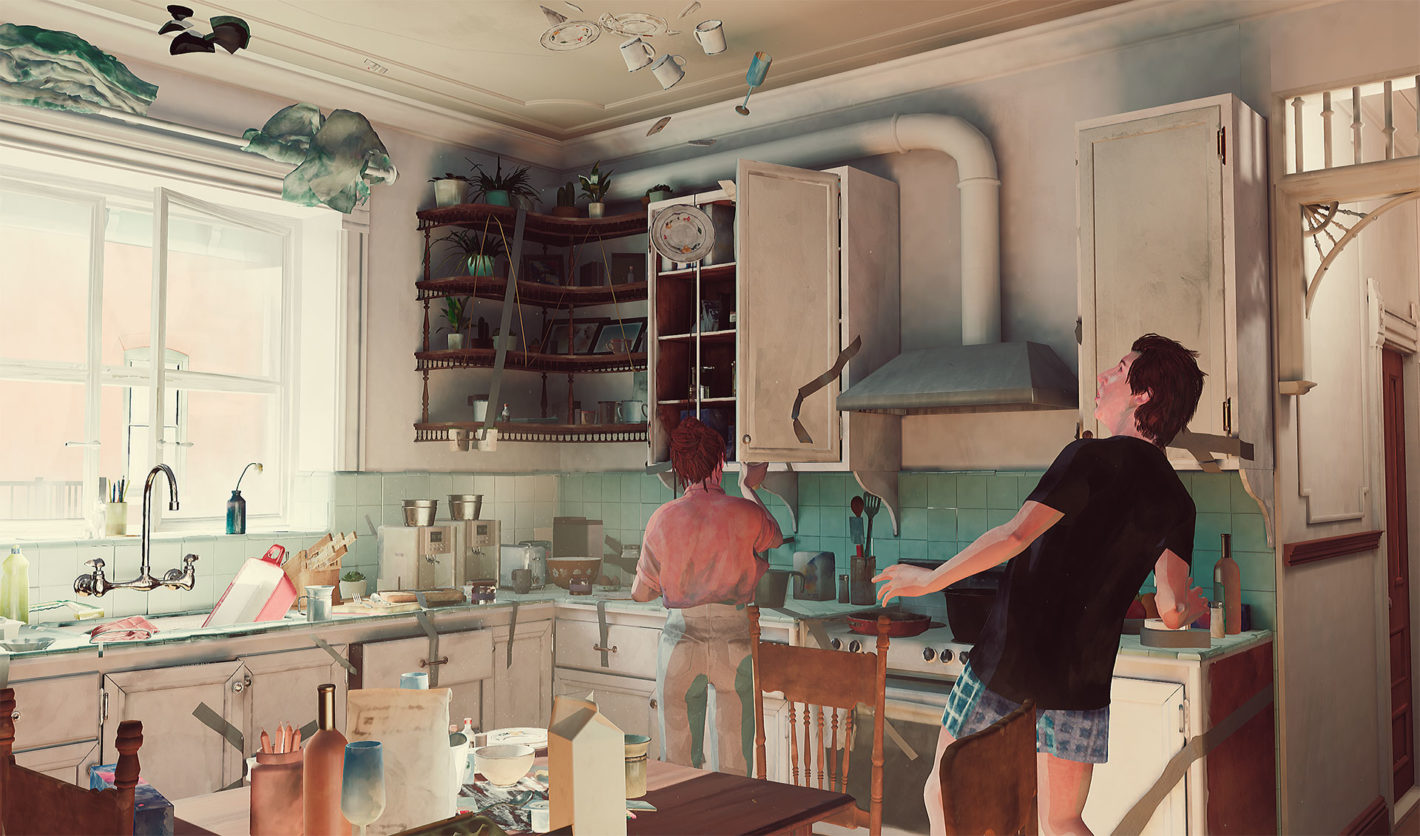 "I wish every day didn't have to start and end in chaos."
Marco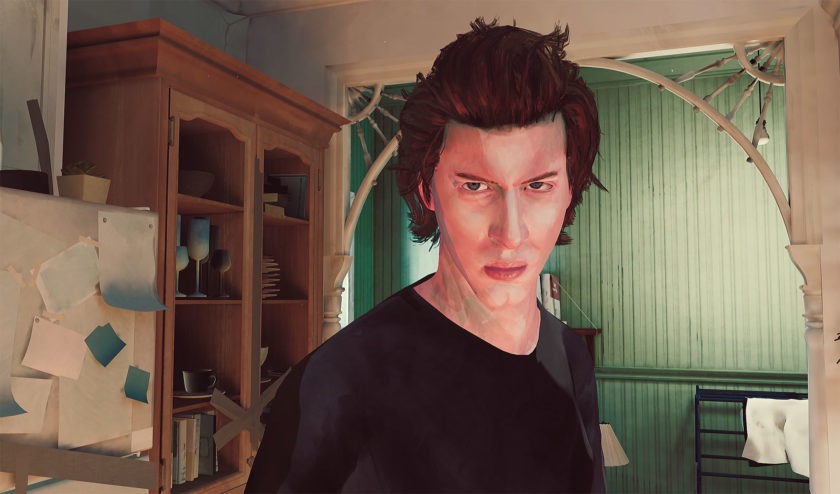 Concept
Marco and Polo Go Round is an absurd and surreal love story in virtual reality.
A couple face challenges in their relationship as gravity turns upside down and their world literally crumbles around them.
Innovation
The project features several innovative real-time approaches and technologies, including volumetric capture of actors, motion capture, as well as physics and fluids simulations.
The artistic direction, inspired in part by the style of artist David Hockney, required colossal work in modeling and textures and makes viewers feel like they are inside a three dimension, living, painting.