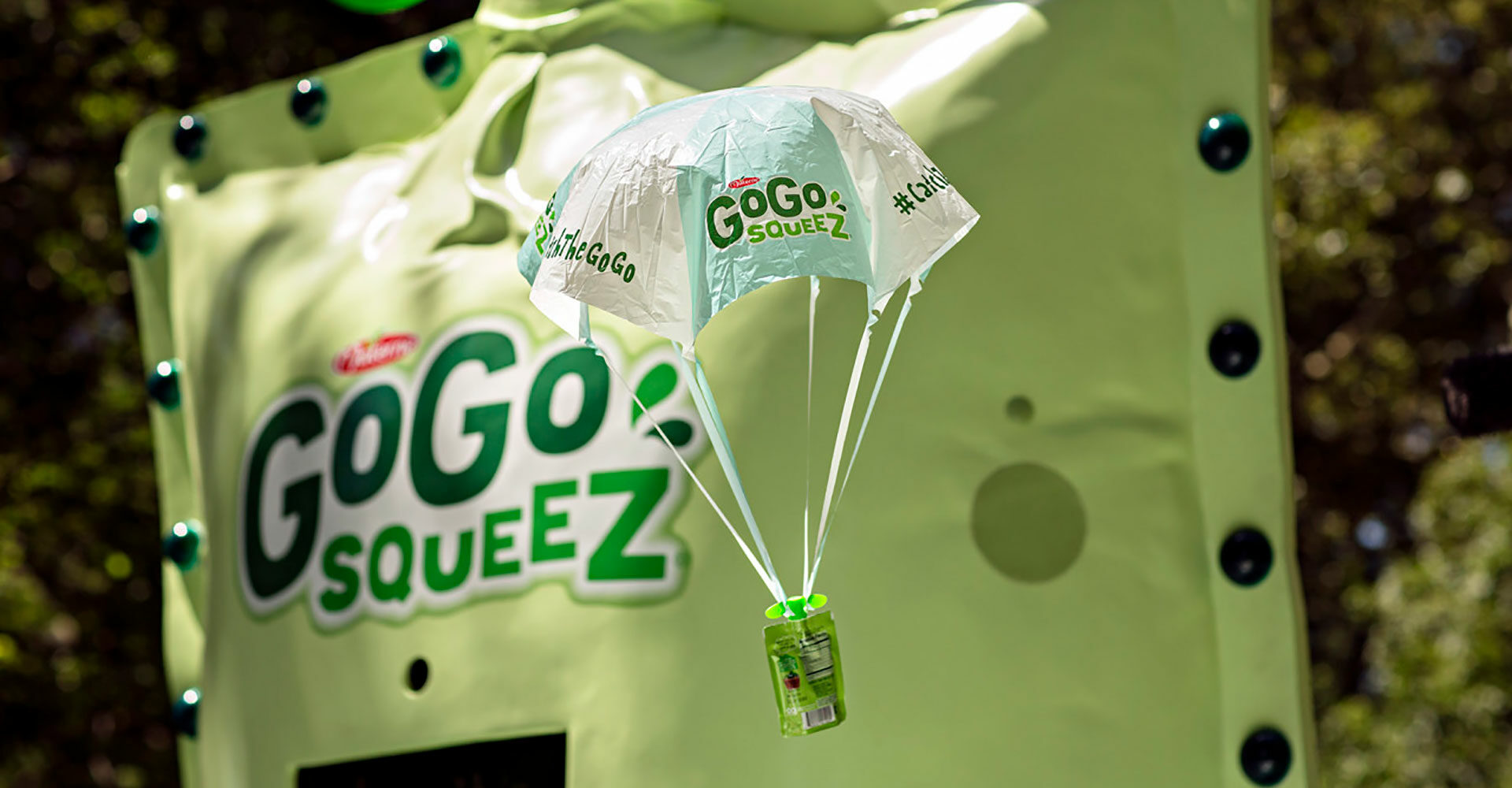 GoGoSqueeZ
Brand experience
Installation
A custom designed vending machine that shoots parachute-equipped apple sauce pouches in the sky.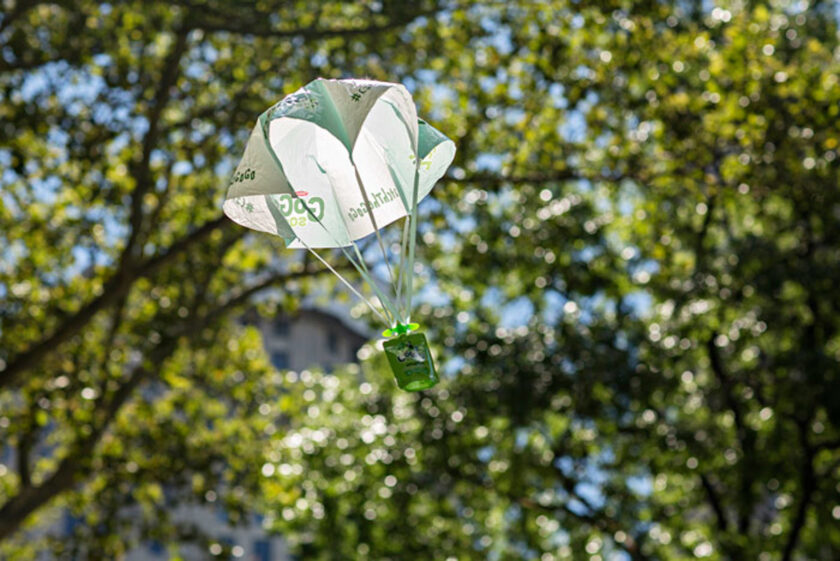 Concept
To show off GoGo's appeal as both tasty and nutritious, as well as a conveniently portable snack, we sent it flying into kids' hands, literally. MKG dreamt up The Goodness Machine – a custom designed vending machine. With the push of a button, apple sauce pouches were shot into the air, floating down via parachute into the waiting hands of excited kids.
The machine traveled to New York's Madison Square Park, The Mall of America in Minneapolis, and The Grove in Los Angeles. An integrated video booth captured all the special deliveries and smiles from 3 cameras and edited them on the fly, creating shareable content.