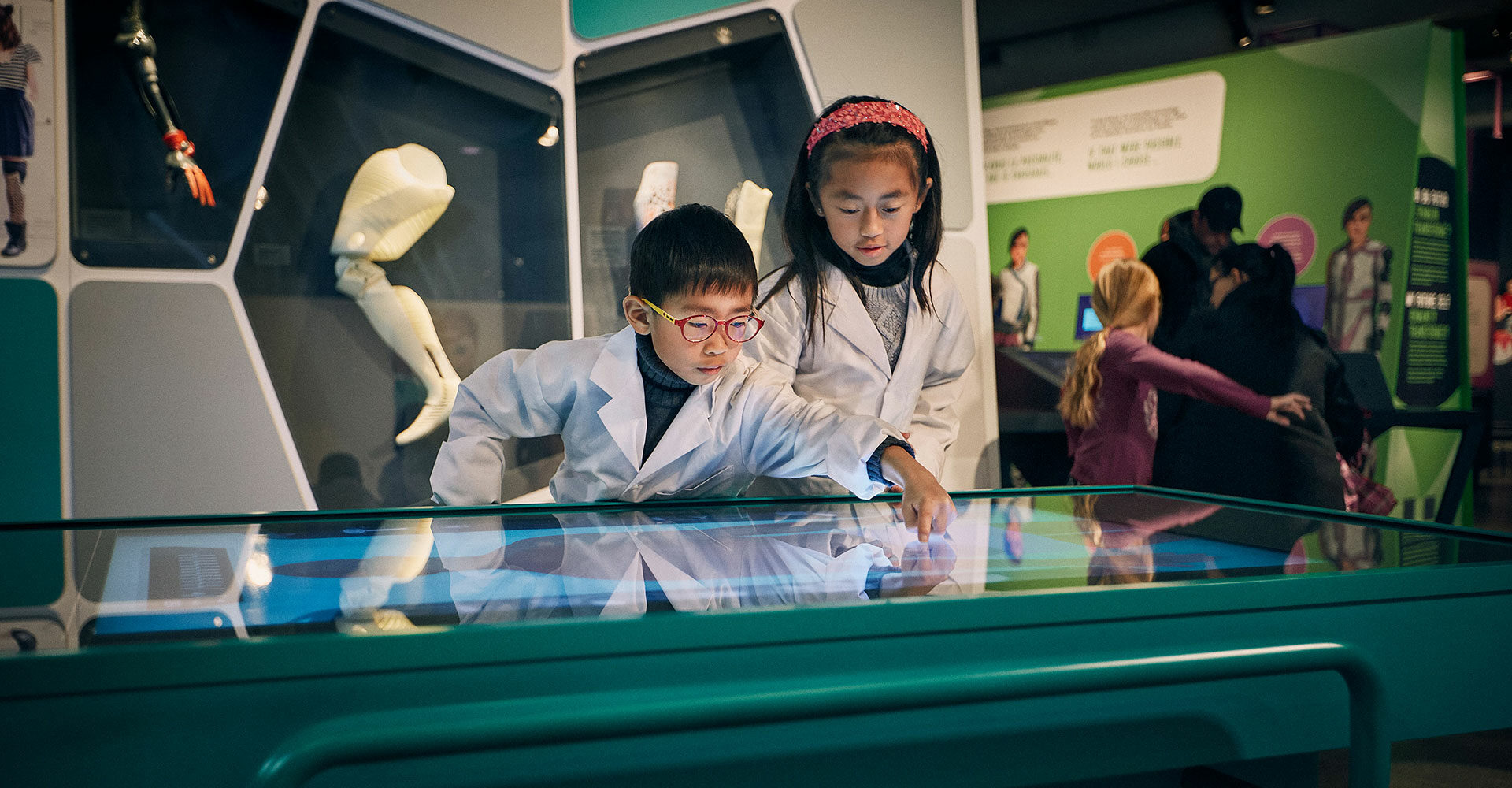 A totally immersive environment that takes us into the very heart of human evolution.
Credits
Client: GSM / Montréal Science Center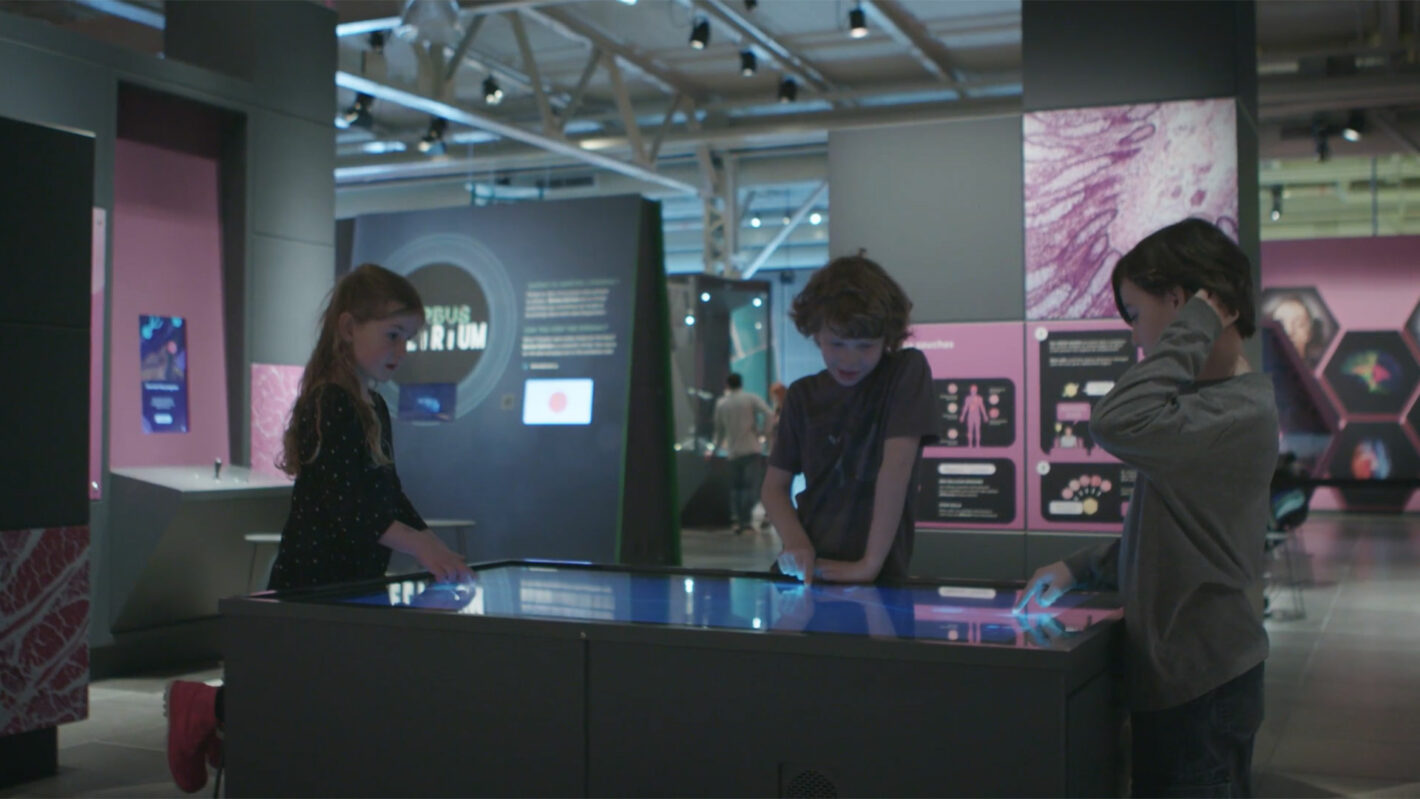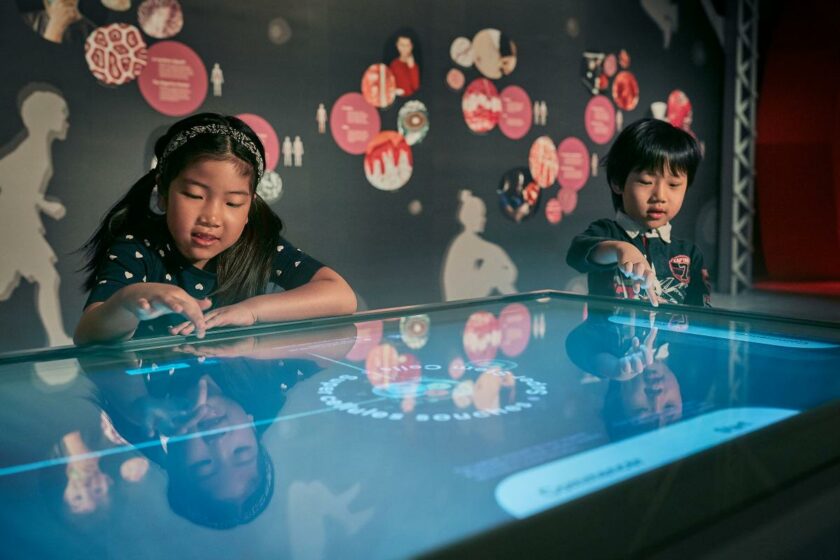 A total of 27 interactive installations for a permanent exhibition at the Montréal Science Centre.
Designed to demystify the universe of the body, the exhibition offers a physical and tactile experience complete with demonstrations and hands-on activities.
Combining a mix of 3D and 2D illustrations using various technologies, the interactives consist of mix of touchscreen, microphone, joystick, Leap Motion and Kinect-enabled interactions.