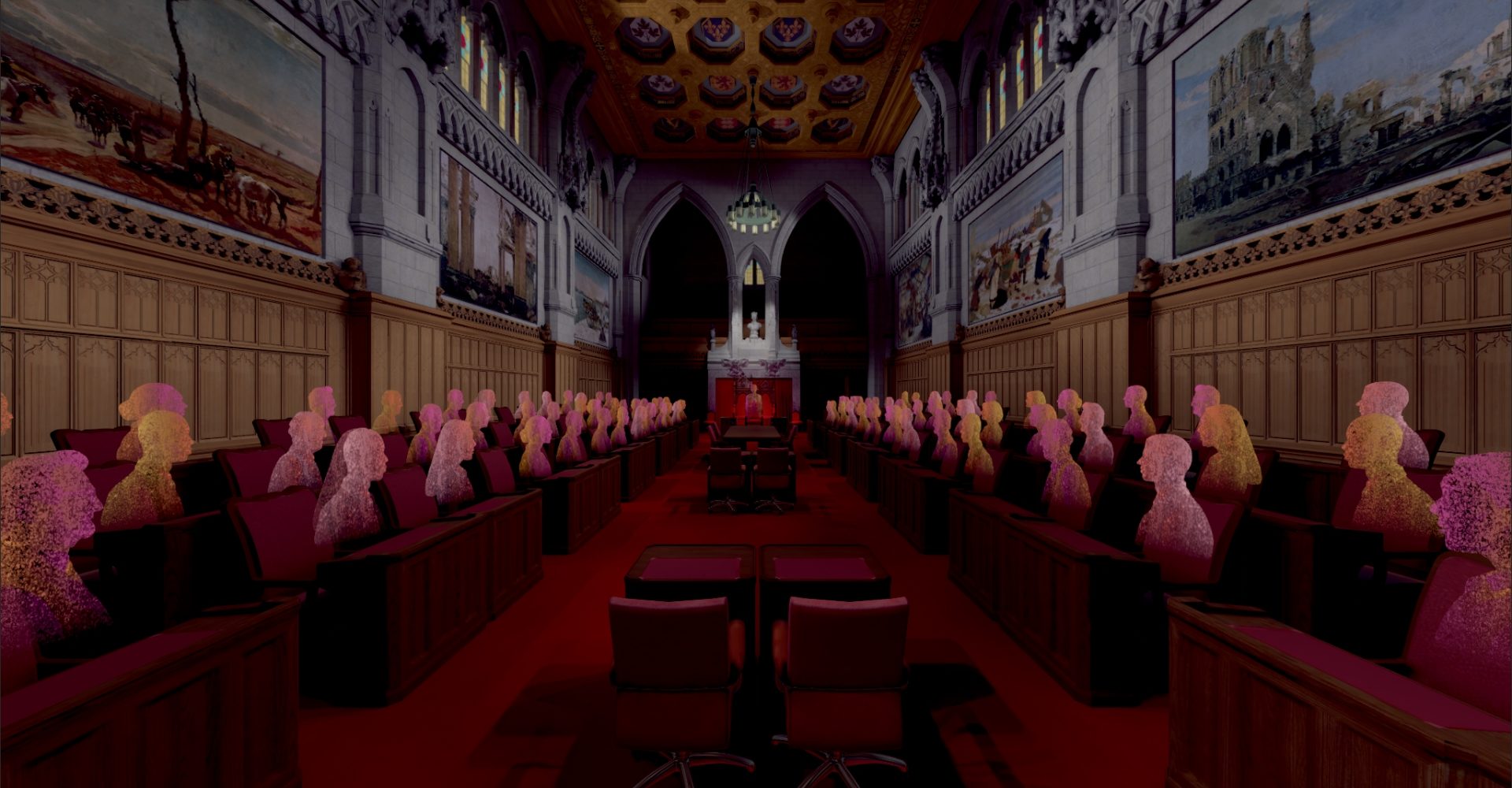 An architectural experience
Step inside the Parliament of Canada in virtual reality, online or in the classroom.
Deliverables
Concept, interactive script, art direction, illustration, design and development
Credits
Producers: NFB / Library of parliament
Creative director: Emilie Grenier
Illustrator: Stéphane Poirier
Music and sound design: David Drury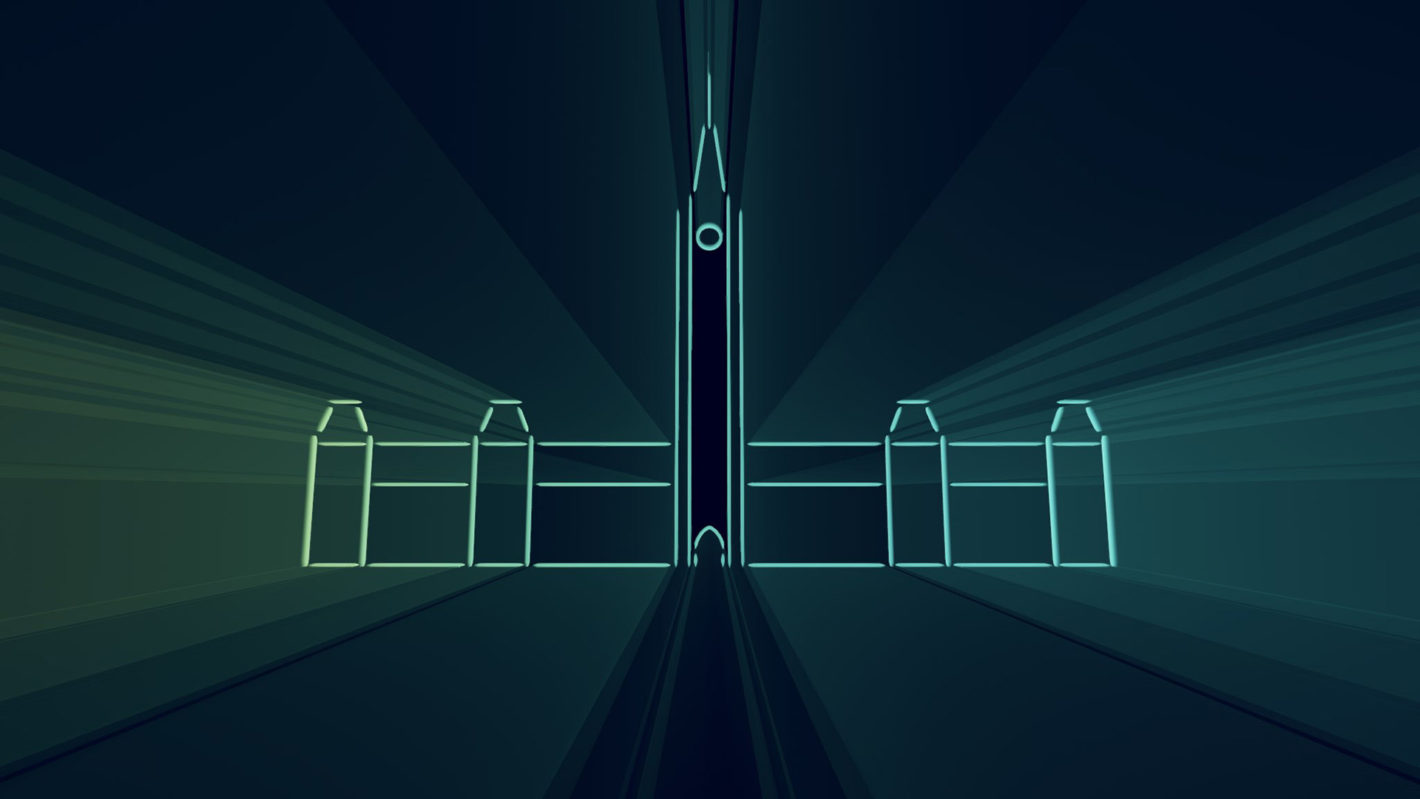 Challenge
Parliament is the heart of Canada's federal democracy. For more than 100 years, its seat was the iconic Centre Block. Home to the Senate and the House of Commons, the building was the site of debates and decisions that shaped our country. The building is visited by tens of thousands of Canadians and tourists everywhere.
In 2019, Centre Block closed its doors for long-term renovations. The NFB and Parliament of Canada came to us to figure out together how to keep this building alive for over ten years while it is inaccessible to the public.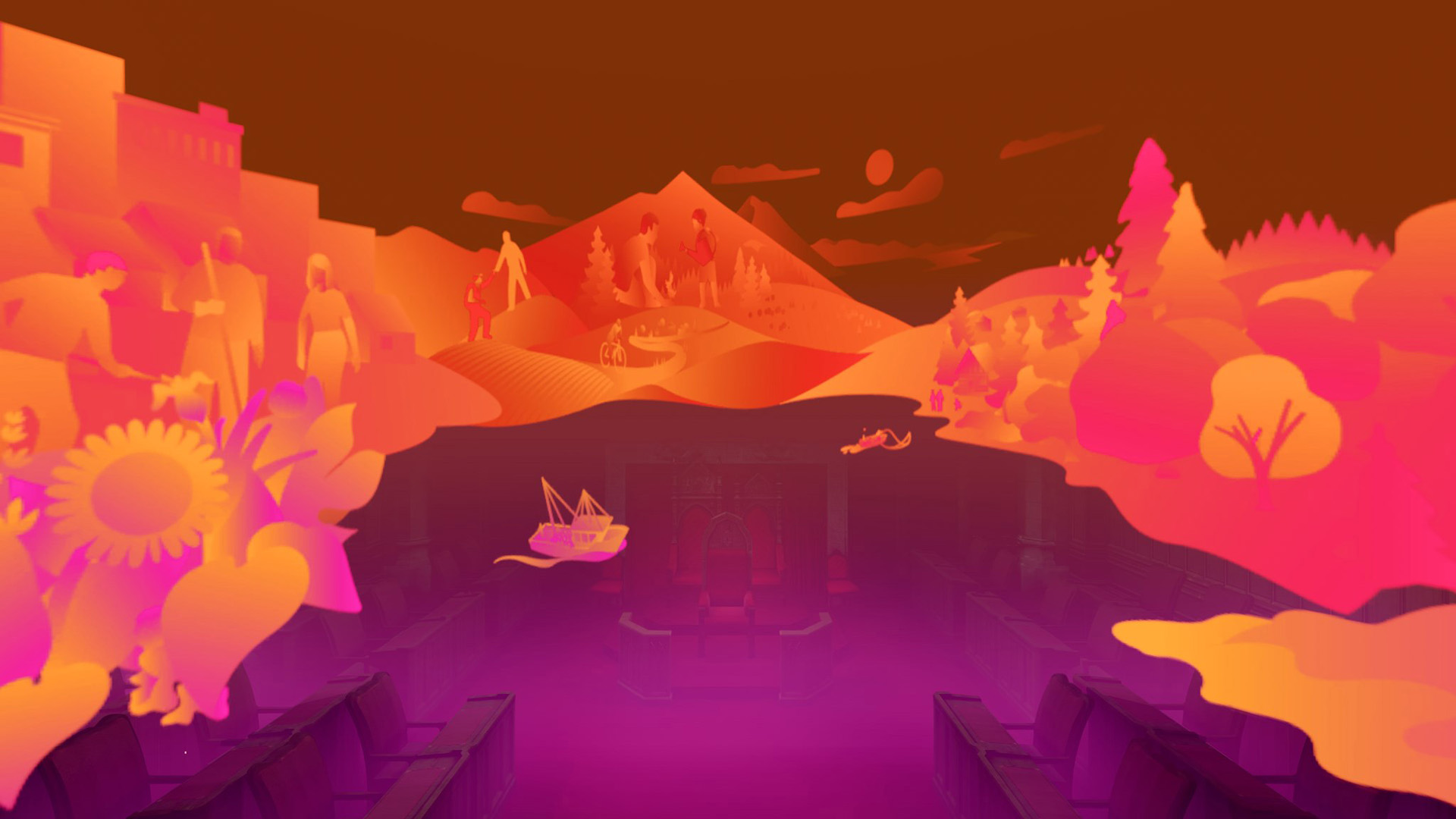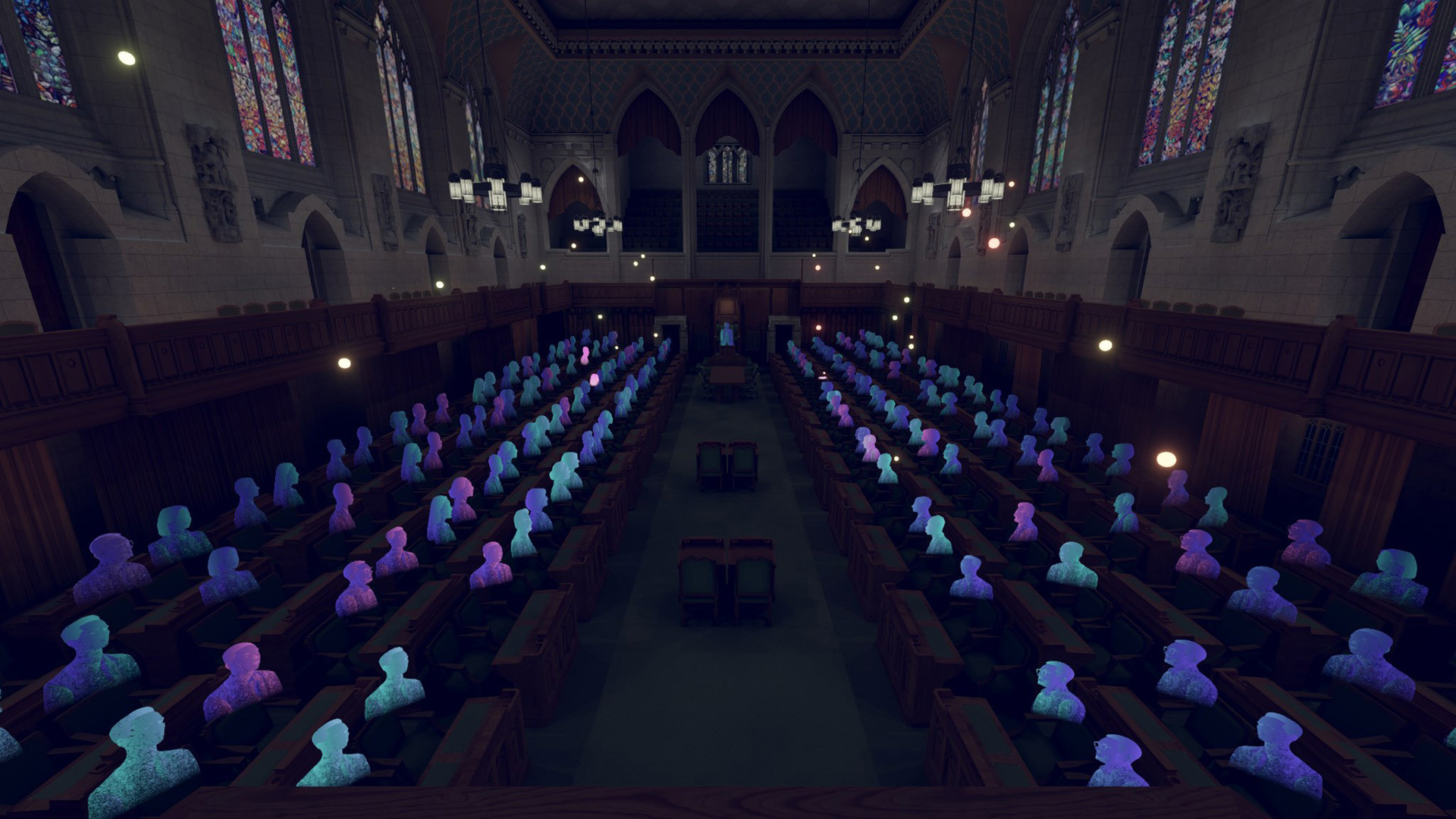 Approach
Parliament: The Virtual Experience invites you to experience it through emerging platforms. Online, in virtual reality or in the classroom, you are transported through Centre Block's most iconic spaces: the Senate, House of Commons, Library of Parliament and Peace Tower. Each one offers a new perspective on Parliament – its history, its art and its role in the lives of Canadians, today and in the future.
The VR experience provides the most immersive experience, but we wanted it to be available to anyone without a headset, so we created a custom mobile-first version that, rather than relying on ultra-realistic 3D to present the building, uses beautiful 2D illustrations and animations.
As you travel through the building, the spaces around you surge to life with magic realism. Animals spring from stone walls. Empty rooms echo with voices of the past. And figures who helped shape Canada for over 100 years return to take their place in the halls of democracy. Blending photorealism with vivid sound, colour and light, Parliament is an unforgettable glimpse into the centre of Canadian decision-making.
"This is the new standard that other educational VR experiences should aspire to."
Steam review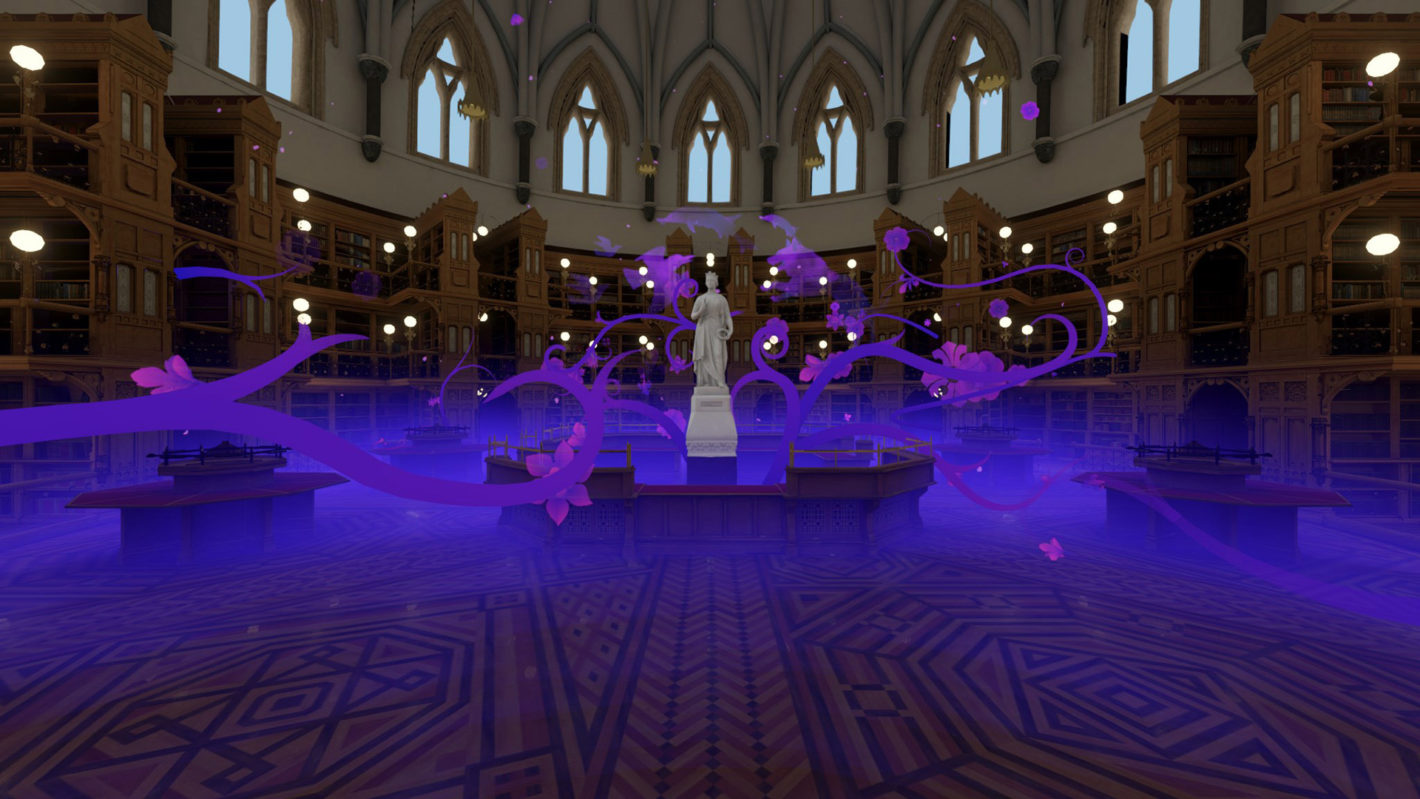 Results
The project has been receiving rave reviews, quite an accomplishment for an educational experience about a governmental institution!
"This is the new standard that other Educational VR experiences should aspire to."
"I didn't expect VR experience about Canadian Parliament to be so gripping and inspiring."
"This is better than what you would expect from a government agency."
"A simple and beautiful VR experience."
"The best free VR experience I've had."