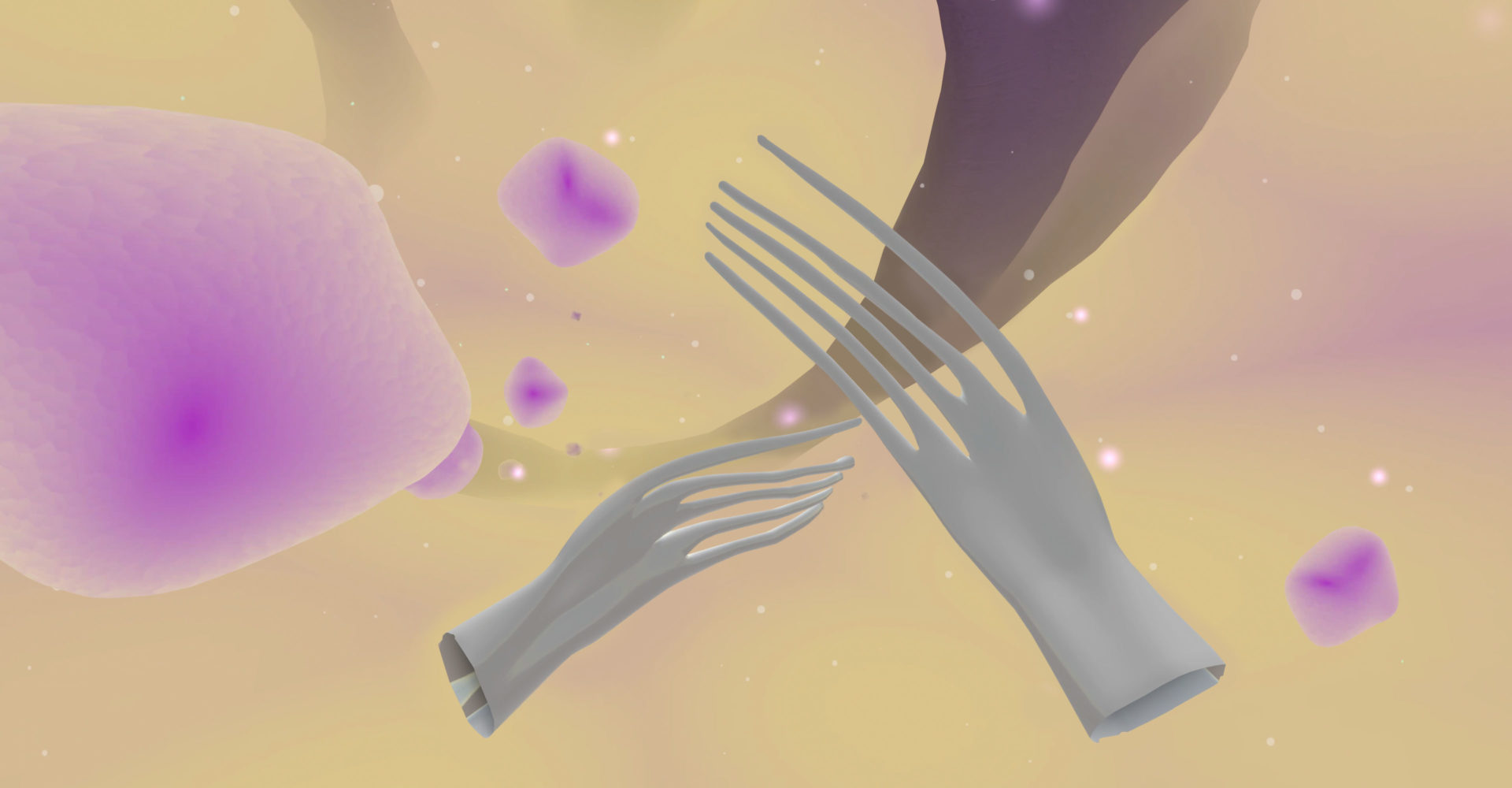 Plastisapiens is a virtual reality journey towards a speculative future where organic beings and plastic become one.
Credits
Directed & written by: Edith Jorisch, Miri Chekhanovich
Designed & built by: Dpt.
Produced by: Dpt., NFB, Lalibela Productions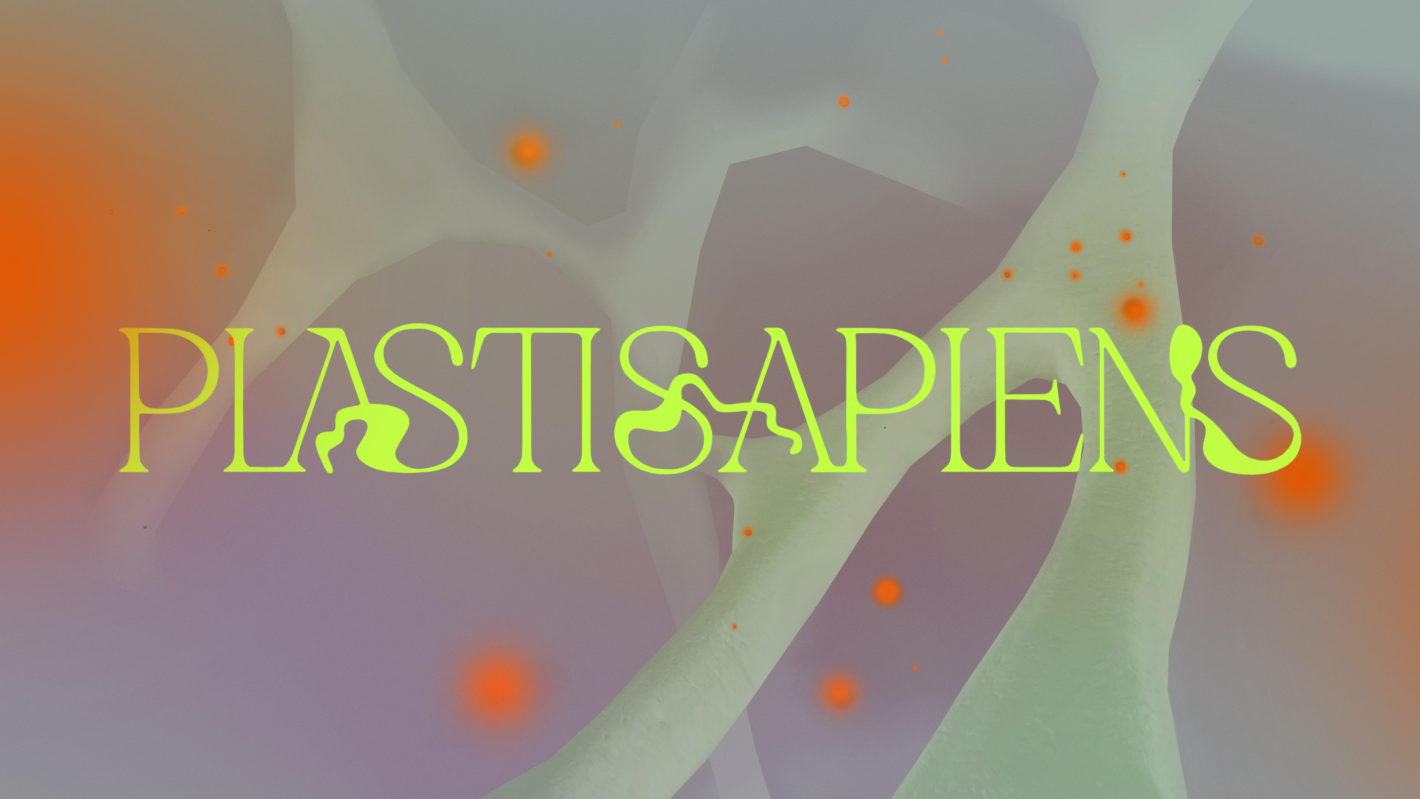 Take a deep breath in. Out. In. Out. Now relax and contemplate a world where plastic is completely integrated with the environment.
Plastisapiens is a meditative virtual reality experience that allows us to consider this world with curiosity, playfulness and even a sense of wonder. Rooted in modern scientific research, the narrative slowly gives way to a strangely beautiful and ironic speculative work of eco-fiction, a journey through time, evolution and imagined futures. By interacting with organisms around us, then watching as our virtual, organic selves merge with plastic, the experience creates a safe space to empathize with a material that binds us all. As we are gently guided through an awe-inspiring universe of hybrid bodies, we are ultimately left to ponder how the interchanging relationship between humans and the environment transforms our identity, right down to our DNA.